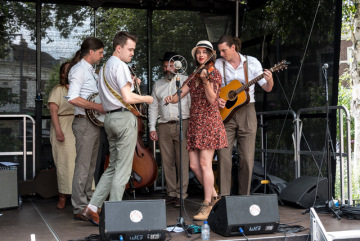 Wednesday 22 March 2023 08:00
TALENT CONTEST
Join our talent contest on Friday, June 23rd! Win big prizes such as a spot in the 2024 festival line up or studio time to record your first tracks.
Sign up by mailing info@bluegrassfestival.nl with the subject line talent contest.
Important condition: You must be a beginner or amateur musician and not yet a professional. Performances during the competition are limited to 15 minutes.