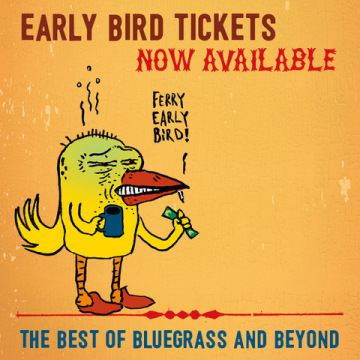 Wednesday 15 February 2023 11:00
Early Bird Tickets
As we announced last week, the festival is no longer free.
But to make it possible for even those on a strict budget to attend the whole festival, we're offering an Early Bird Special: a Festival Pass for three days of bluegrass bliss… for only € 20! There's limited availability, so don't delay!
Day tickets will be available in June and will cost € 10. Festival 3-day passes, now on sale; will cost € 25 (now € 20).
SPOTIFY PLAYLIST
Want to get in the mood already? Subscribe to the Rotterdam Bluegrass Festival 2023 playlist... a great way to get your ears up to speed and to get ready for the festival.