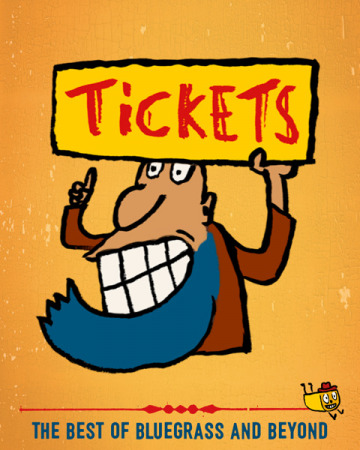 Friday 10 February 2023 11:00
Tickets
As we've all noticed, life is getting increasingly expensive. As a result, it's become impossible to organize the festival without charging an entrance fee.
Still, we're committed to keeping the festival as accessible as possible, and we're proud to be able to offer tickets for such extremely low prices:
Day ticket: € 10,-
Passe-partout: € 25,-
By keeping ticket prices this low we hope to once again welcome the greatest number of friends, both old and new, for this banging, whopping and swinging edition of the Rotterdam Bluegrass Festival.
A limited number of Early Bird passe-partouts will go on sale on Wednesday, February 15th for € 20, so be quick!
We look forward to welcoming you very soon on Rotterdam's beautiful tree-lined Noordplein!